---
Virtual Emergency Evacuation Simulator
VeeSim is an EWIS Panel training simulator that simulates a building emergency and warden reporting from each zone, requiring the chief warden to manage the emergency and building evacuation (full or partial), in real time.VeeSim allows emergency response instructors, building and security management to train all relevant staff repeatedly (24/7), collecting detailed training data for compliance, with NO disruption to building operations.
VeeSim Supports Training In...
Evacuation procedures and communication

Building structure layout and evacuation pathways

Language use and dialogue control during emergency situations

Lock-down procedures, incident management and communications

Real time incident reporting and emergency services hand over requirements
VeeSim Overview
Why VeeSim...
Because one practice evacuation per year is not meeting basic tenant safety responsibilities.Why VeeSim ?
Lowers the risk of evacuation incidents due to comprehensively trained staff

Supports training in Partial or Full building evacuations with no disruption to building operations

Able to train staff in EWIS panel operation in a simulated high stress situation; thus preparing for real thing.

Provides objective assessment of staff evacuation management performance for building compliance.

Builds staff confidence and unconscious competence

Supports the inhouse development of Chief Warden certification to building managment standards

An inhouse training simulator, available 24/7, for the same investment as a fire safety trainer for a few days.
VeeSim FAQ's
VeeSim with a touchscreen
VeeSim PC specifications / Android & IOS
VeeSim PAKS
In 2021 Fire Rescue Victoria attended 292 real fires and Victoria Police attended 1,676 incidents of robbery and assault in business and professional buildings in Melbourne CBD.Can your chief warden:
Perform a partial controlled lock-down of the building ?

Direct tenants to the correct stairwell on each floor to avoid an incident ?

Efficiently and calmly manage communications during a complex incident ?

Complete all required incident documentation ready for handover when responders arrive?

Get regular practice to ensure their skills are maintained ?
The Proficiency Assessment of Knowledge and Skills (PAKS) is an onsite
engagement, using the latest technology Emergency Evacuation Simulator,
designed to objectively evaluate your chief warden staff performance.To find out more download the PDF file descibing the engagement and contact a VeeSim business partner to being the PAKS engagement.

VeeSim Pricing
VeeSim is licensed by the number of zones / levels on each installed computer for one year.
VeeSim 10 Level Licence

VeeSim 25 Level Licence

VeeSim 50 Level Licence

VeeSim PA Microphone / WIP Phone pack
All prices are in Australian dollars and exclusive of all taxes.
What our Industry partners say...
Development of VeeSim is performed with ongoing input from industry partners who have many years experience in fire safety, security and building management. With updated versions being reviewed during the development process the comments received have been motivating for the team.Comments such as "I wish I had VeeSim 20 years ago. It would have made training much easier" and "I think VeeSim is going to be just as valuable for evaluating evacuation protocols and procedures, as it is for training staff", have confirmed that VeeSim is an important training tool.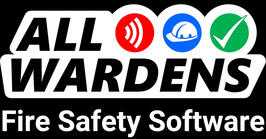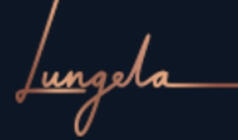 Contact Us or Request VeeSim Digital Download Trial License